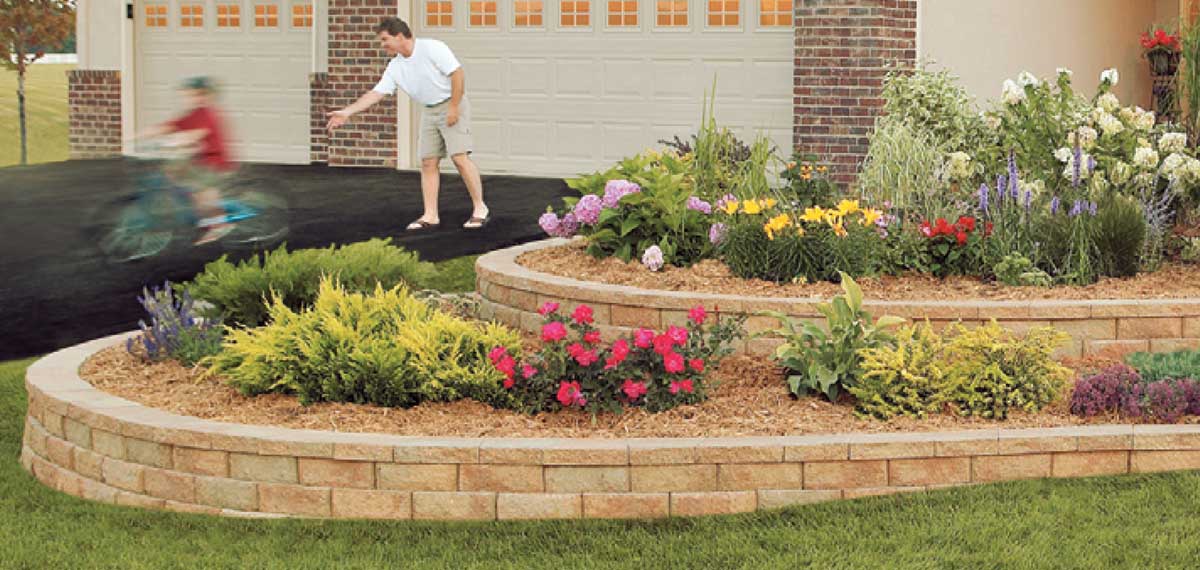 Aspen Stone®
Availability MIDSOUTH GULF
An Aspen Stone® retaining wall system can make a yard the envy of the neighborhood. Crafted with a rough-hewn face and earthen colors, the Aspen Stone product adds natural charm to any outdoor space.
Lightweight and easy to handle, the Aspen Stone retaining wall system is the perfect choice for walls up to 2 feet high. Planter rings, raised gardens, terraces, you name it – smaller- scale projects look great with the Aspen Stone retaining wall system. Plus, the product features the Anchor-invented rear-lip locator for quick and easy installation.
System Performance:
Maximum Gravity Wall Height: 2'0"
System Batter: 10.6"
Minimum Inside Radius: 4'0"
Minimum Outside Radius: 1'6"
The Aspen Stone® wall system is manufactured by Block USA in Alabama and Gulf Coast markets under license from Anchor Wall Systems, Inc.
Aspen Stone®

Height:

4"

Front Length:

11-5/8"

Depth:

7"

Weight:

22 lbs.

Coverage:

0.33 sq. ft.

Setback:

3/4"

Aspen Stone®

Note: All Products Sheets are supplied in Adobe PDF format.

Download Product Sheet